Over the last few years I worked with multiple leading IT recruitment consultants, one of the most common challenge these consultants and companies had was sourcing highly skilled IT freelancers. Relying on local freelancers / contractors based in Ireland was no longer a viable solution, sourcing from abroad was the only option to fill their client's requirements. This got me thinking, why work in Ireland as an IT freelancer? On the back of this question, I decided to put this short blog together to highlight to IT freelancers thinking of relocating for contract projects abroad to consider Ireland. First of all, yes I am Irish and I do live in Ireland so I might be considered somewhat biased in my opinion, that said I want to share with you some facts and reasons to consider our great island as a possible option if you are looking for new opportunities.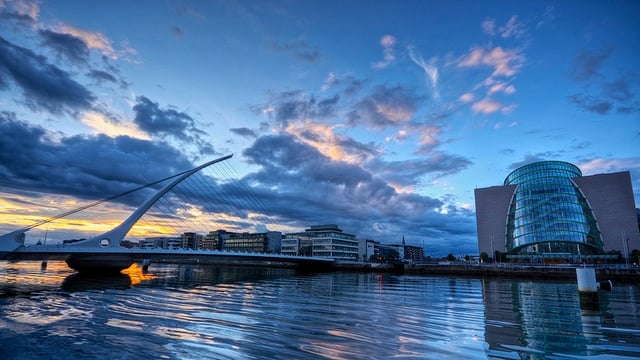 The "Silicon Docks", as it is known in the tech world is located in the heart of Dublin, which is located on the East coast of Ireland, is home to numerous global leaders in the tech space such as:
and not to mention on the outskirts of the city companies such as:
Ireland is a fantastic place for IT freelancers as it grants access to not only the leading IT tech companies but also access to some very exciting start-ups. It is also worth noting that should you be interested in growing your freelance services into a business or start-up Ireland is a great place to achieve these goals. IT start-ups in Ireland receive huge support from local Government, Enterprise Ireland, and access to incubation centres such as http://gec.ie . Ireland is also a magnet for attracting VC and business angels that are visiting Dublin on a regular basis to seek out the next big tech company, especially with Ireland being renowned for its successful IT entrepreneurs, such as Patrick and John Collison, creators of Stripe.
Should you have any questions on relocating to Ireland as a freelancer feel free to get in contact with us, or download our latest infographic on how to improve securing your next freelance role in Ireland:
Feel free to share this blog or leave a comment below!
And most importantly, thanks for reading!