A common question that we receive from freelancers looking at making the move to Ireland is, what insurance do I need for my limited company in Ireland? Surprisingly, it is not a statutory requirement to have company insurance in Ireland. That said, it would be bad practice to not have some form of company insurance in place if you are providing professional services.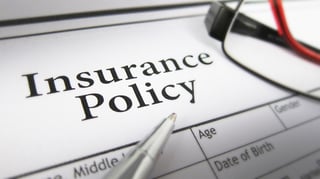 Too often there is uncertainty as to whether or not your client has sufficient insurance in place that will cover any damages that may occur as a result of you providing services. The best place to start is to look at the contract you have signed, yes this is also good practice to have in place. Any freelancer working for a company in Ireland should have some form of contract or terms of service. The official type of contract you should have in place is a contract for service with your client.
There are a few different types of insurance with a limited company as outlined below:
Public liability insurance: The industry standard for PL is 6,500,000 euro.
Employers liability insurance: The industry standard for EL is 13,000,000 euro, only really required if you are planning on hiring employees.
Professional Indemnity Insurance: The industry standard varies considerably depending on the project scale and your contribution to the overall project. The average is around 1,000,000 euro.
For more details on company insurance please feel free to contact us and we can recommend a provider to assist your requirements. Thankfully the annual cost of these insurances can be expensed through your limited company.
You should also check with your accountant to see if you are already covered, most managed limited companies will automatically cover your limited company insurances, however if you are using your own limited company it is your responsibility to have in place.
Feel free to get in contact should you have any further questions. We also have a great ebook with details on different limited company options for freelancers looking at making the move to Ireland. Feel free to click the link below and you will have access to download our ebook: